Our Preparation and Response to COVID-19
Shop with Confidence on REEDS.com. We know that there are still joyful occasions to celebrate and we will continue to be here for you. REEDS store locations are temporarily closed.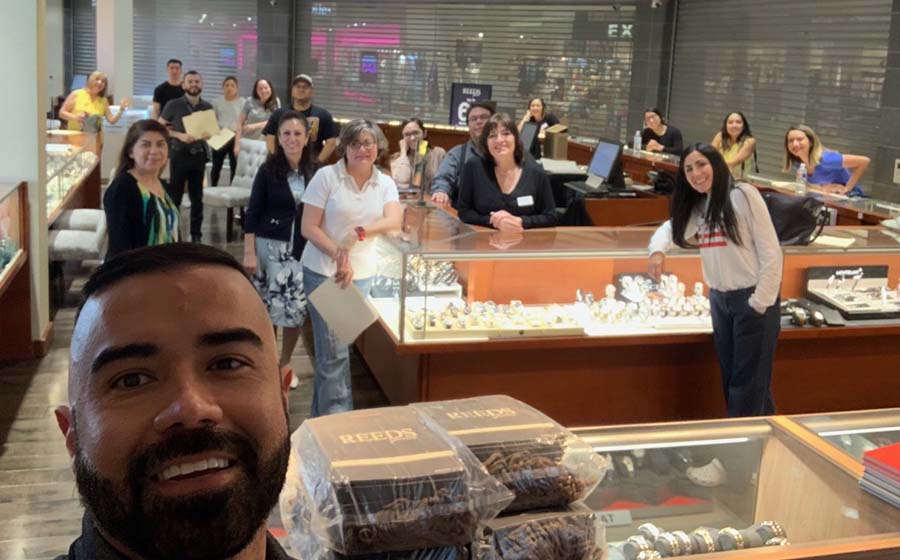 REEDS Jewelers takes the health and wellness of our employees, customers and their families very seriously, and consider it our first priority. We want to assure you that we have been continuously monitoring the COVID-19 outbreak and have taken all precautions to prevent the transmission of this highly contagious virus. As your trusted jeweler, we've made sure our distribution center remains a safe place by keeping it clean and sanitized. We are closely following all health department guidelines, and are prepared to take additional measures to protect our community should it become necessary.
Our thoughts and prayers are with those who have been affected by this virus. Even with this outbreak causing uncertainty in the global community, we know that there are still joyful occasions to celebrate. We promise a sustained effort to keep you and your family safe while still helping you mark your most precious moments and happiest days.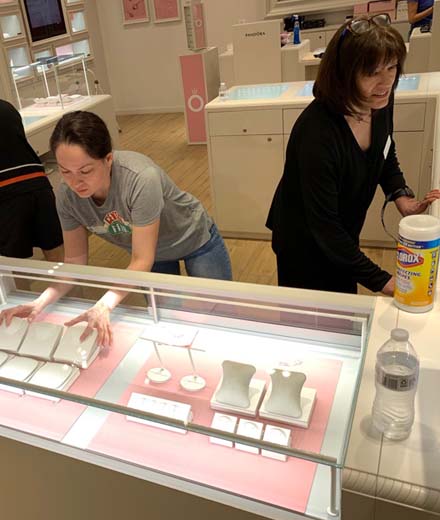 FAQs
• How long will Reeds stores be closed?
The health and safety of our associates, their families and our communities is our top priority. Reeds is following the guidance of leading health officials and made the decision to temporarily close all of our physical locations across all states until further notice. We will continue operations on REEDS.com.
• My local store is closed and I would to pick up a repair and/or inquire about my special order. What should I do?
Our associates are working diligently to assist customers who have repairs & special orders in our stores. Until that time, we are holding all repairs at a secured facility until we are fully operational again. If you have an urgent matter regarding your repair or special order, you can call our team at 1-844-733-3740 for further assistance, Monday -Friday 9AM-8PM, Saturday 10AM – 5PM, Sunday 11AM-5PM.
• Can I ship my jewelry repair to you for service?
Yes, you can send a repair in to our corporate headquarters. The turnaround time cannot be guaranteed at this point, but we will contact you upon receipt with an estimate.
Ship to: Reeds Jewelers/Repairs 2525 South 17th Street Wilmington, NC 28401
• My local store is closed and I would like to make a return. Will your return policy be extended?
Yes, the return duration will be extended to cover the time required for our closings. You can also make a return through the mail. Please contact Customer Service at 1-844-733-3740 Monday - Friday 9AM - 8PM, Saturday 10AM – 5PM, Sunday 11AM-5PM for assistance.
• Am I still required to come in for my jewelry warranty inspection and cleaning, if required by my warranty?
We are waiving this requirement for the duration of our closing.
• Can I still order online? What precautions are you taking to ensure my package has been packaged safely?
Yes, our website and our Service Center are here to process your order. We are following all guidelines issued from the CDC and ensuring the safety of our team and customers.
• If I purchase a new piece of jewelry, can it be sized to fit?
At this time, you can make purchases through our website. In most cases, we can size the item you purchased.
• Will delivery timing be affected by COVID-19?
At this point, our carriers are operating on a normal schedule and we have not been alerted to any delays.
• Do I have to sign to receive a package sent to me?
No, you do not need to physically sign. Our carriers are taking alternative measures to ensure that packages can be delivered, even when a required signature is indicated on the package.
• I have a Rewards certificate that I would like to use and will be expiring soon. If the store does not open, will you accept this certificate after expiration?
Yes, we will extend certificates that expire while we are closed 30 days after we reopen.
• Will you be deferring payment on my Reeds credit card?
Please contact Synchrony Finance with all questions regarding payments at 1-866-396-8254, Monday – Friday: 6 AM– Midnight, Saturday – 8 AM – 7 PM.
• I have another question that has not been answered here. Can you help?
Our team is always here to help! Please call 1-844-733-3740, Monday-Friday 9AM-8PM, Saturday 10AM – 5PM, and Sunday 11AM-5PM for assistance.
Shop Confidently at REEDS
We know there are still joyful occasions to celebrate. While store hours may be affected, our online jewelry experts are standing by to help you order or design and create the piece of your dreams.
Customer Service Hours:
Monday - Friday: 9am - 8pm US Eastern
Saturday: 10am - 5pm US Eastern
Sunday: 11am - 5pm US Eastern
Book a Virtual Appointment
One-on-one personal guidance designing and customizing your jewelry from start to finish.

Free individual consultations and ring sizing assistance by phone or email.

Complimentary CAD photos and wax models of your design.

Thousands of different settings and certified diamond combinations

Free diamond cleaner, diamond carrying pouch, and jewelry box.

Free Express shipping directly to your door or local REEDS store.