REEDS Jewelers' Business Customers and Partners
Table of Contents:
Partnering with REEDS
REEDS Jewelers is always interested in exploring new and innovative product lines, distribution arrangements, services and marketing opportunities with leading business partners. If you are a potential business partner or quality jewelry vendor who wishes to speak with REEDS, please contact our main number and describe the type of service or product you provide, and you will be directed to the appropriate party within REEDS.
General Partnership Inquiries: (910) 350-3100
Community Affairs
Started by Bill and Roberta Zimmer who believed in giving back to the community that supported them, charitable contributions and volunteerism have become a cherished family tradition and part of the corporate culture throughout REEDS.
REEDS participates annually in the Jewelers' Charity Fund (JCF) for Children. www.jewelersforchildren.org. Among the causes supported by JCF is the Make-a-Wish Foundation, the world's largest wish-granting charity, granting the wishes of children with life threatening illnesses to enrich the human experience with hope, strength and joy. Additionally JCF supports the Elizabeth Glaser Pediatric AIDS Foundation and St. Jude Children's Research Hospital, to conquer catastrophic diseases afflicting children. For further information on the Jewelers Charity Fund, go to www.jewelersforchildren.org.
REEDS also contributes regularly to the following list of non-profit organizations and charities: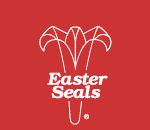 In our home state of North Carolina, we also support:
Zimmer Cancer Center at New Hanover Regional Medical Center
Duke Cancer Center
Betty H. Cameron Women's and Children's Hospital
Thalian Hall Center for the Performing Arts
Historic Wilmington Foundation
Wilmington Children's Museum
Various school and religious charities
Industry Standards
REEDS Jewelers is a longstanding member of the leading jewelry and retail industry trade organizations, and works to promote ethical business practices and education to benefit the consumer across the industry. Industry organizations to which REEDS belongs include:
Ethical Business Practices
REEDS Jewelers has long prided itself on being a highly ethical company and requires the highest standard of conduct from our employees and business partners.
As members of the retail marketing community, we adhere to the following Direct Marketing Association's (DMA) ethical business and marketing guidelines, including:
To read more about laws and guidelines governing ethical marketing and sales to protect consumers, read the DMA's section on Ethical governing retail and marketing at
https://thedma.org/accountability/ethics-and-compliance/dma-ethical-guidelines/.