Go Bold: The New Rules Of Gold
It's time to break out the spring styles, and guess what? Gold is showing up in a big way this season. The difference is in how we're wearing it, with twists in texture and bold, surprising combinations. The beautiful part (besides the actual jewelry!): These layered looks are beyond easy to do. Whether you're unsure about your necklace-stacking skills or just want a little inspiration to get started, we're here with a few ideas that are hot off the runway but sure to work in your everyday rotation. Probably forever.
The Look: Delicate But Dramatic
Not into huge chunky chains or heavyweight pieces? No worries, you can still get in on this gold trend too.
The trick is to pair delicates with differing details.


NAIL THE LOOK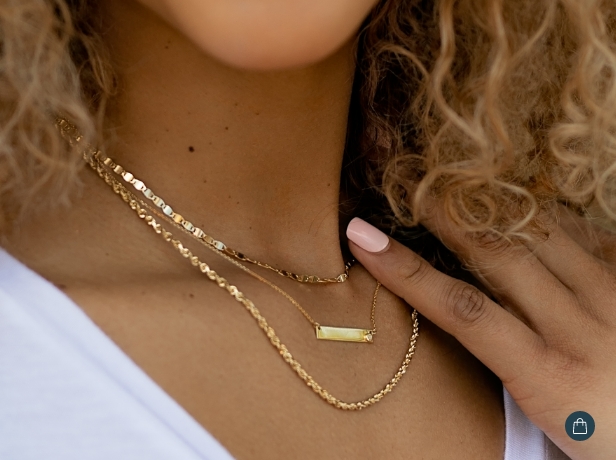 NAIL THE LOOK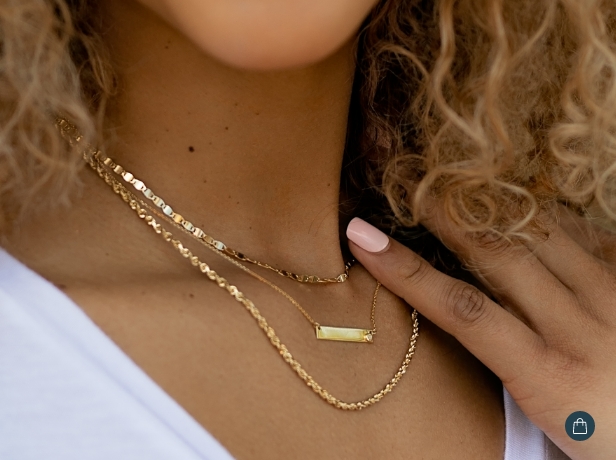 The Look: Mixed & Mingled
This look gives you a chance to blend two of the trends we saw from major fashion houses: a focus
on pearls and a penchant for vintage jewels that look borrowed from your grandma's jewelry box. Do it all in gold, of course.
The Look: Borrowed From The Boys
Stealing a couple of textures common in men's jewelry will add an unexpected, dramatic spin to your look.
Tip: Keep it balanced with a delicate, feminine layer mixed in.
The Look: Tonal & Textured
Add interest to your layers by choosing necklaces with varying tones of gold. There's a whole spectrum of gold to
play with, from pale and cool to warm and rich to even darker, antique tones. Mix up chains and notice how their
textures can create distinct differences in the way the gold appears.

If you haven't seen this collection yet, drop everything. We sought out some of the most masterful gold craftsmen in the world—and we found them in Italy. This collection is nothing but gold and is sure to level-up your look in a flash.
TRY THE TREND

Known for his contemporary takes on diamonds and gold, your
outfit will never go wrong with a couple of pieces from this
gorgeous, modern collection. Each design is beyond easy to
match with others from Shy.
TRY THE TREND