David Yurman - Designer Jewelry and luxury watches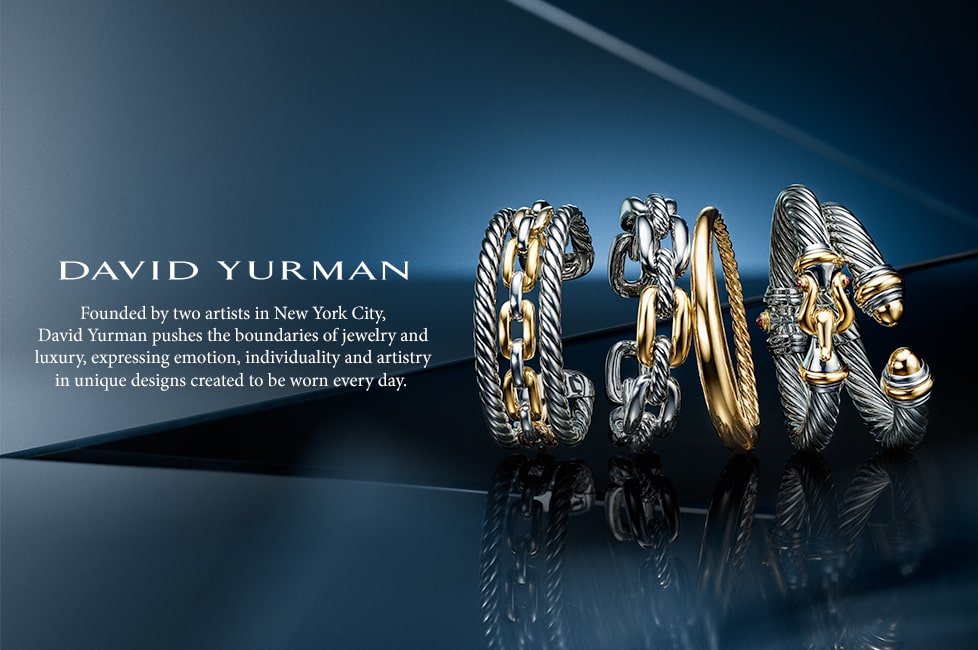 Established in 1980, David Yurman began as a dream by two artists to create beautiful things together. Today, the company is internationally recognized as America's leading fine jewelry and timepiece brand. Inspired by fine art, trained by great sculptors, and passionate about quality and craftsmanship, David Yurman brings to fine jewelry innovation, an artist's perspective and an original style.
David Yurman® is sold at select REEDS Jewelers store locations. Call 844-REEDS-40 or consult the REEDS Jewelers' Store Locator for availability.