Mall at Barnes Crossing
(Store #24)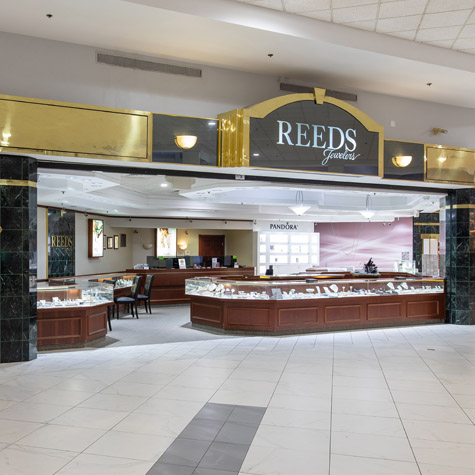 Mall at Barnes Crossing (Store #24)
1001 Barnes Crossing Rd
Space 714
Tupelo, MS 38804
REEDS Jewelers of Tupelo, Mississippi is located center court in The Mall At Barnes Crossing. REEDS is one of the founding stores at our regional mall. Known for fine jewelry and stellar customer service, REEDS is truly Tupelo's "Premier" Jeweler . Only minutes away from the birth place of Elvis Presley, Tupelo Auto Museum, and Bancorpsouth Coliseum, REEDS offers convenient shopping to the Tupelo area. Carrying on the founding family's tradition of treating each customer as we would like to be treated and offering genuine Southern Hospitality sets us apart from our competitors.
Store Hours: Monday - Saturday 10:00 a.m. - 9:00 p.m. Sunday - 12:30 p.m. - 6:00 p.m.
Looking for sales & events in this area?
Designers Carried at Mall at Barnes Crossing